The phrase we hear over and over again when someone sees a Rollink suitcase for the first time? "That's exactly what I've been waiting for. Why was this only invented now, even though it is so simple? Simply brilliant." This praise shows us that we have struck a chord with many travelers with our foldable suitcase.
The ingenuity of our idea was not something we were born with, it was the result of hard work and passion. At Rollink we bring a lot of experience in the suitcase business. Our founders and the entire team have more than 50 years of combined experience and know what is important when manufacturing luggage. Together we have developed the foldable suitcase that revolutionizes travel and meets the needs of travelers worldwide. Thanks to our passion for innovation and our dedicated team of designers and engineers, we were able to create a suitcase that is not only practical and functional, but also stylish and modern looking.
With Rollink we heralded a new era in luggage. We threw the previous idea of ​​a suitcase overboard and instead developed a foldable suitcase that folds up very small before and after the trip and takes up almost no space. Thanks to our many years of experience in the case sector and our passion for innovative products, we have created a case that is not only practical and functional, but also a real eye-catcher.
We are proud to be able to change the world of travel with our Rollink suitcase and look forward to convincing you of our products.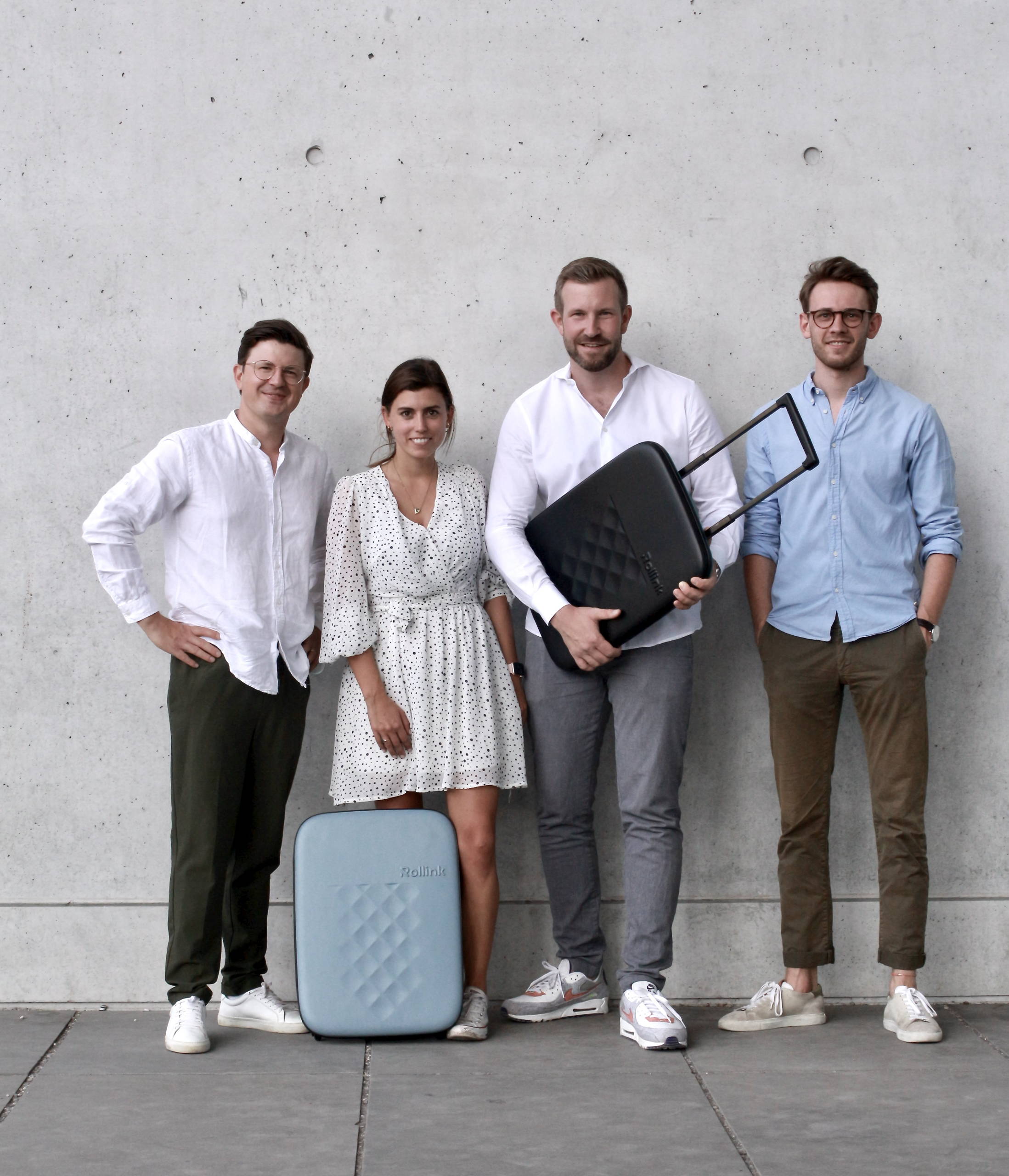 Our goal is to constantly improve. We are in close contact with customers and travelers in order to gather their experiences and wishes and to constantly improve the Rollink. We define smart luggage as luggage that has a real benefit for the traveler. We do not offer gadgets such as hidden power banks, GPS sensors or other gimmicks. Instead, we focus on making our foldable suitcase as functional and practical as possible.
We want our customers to be able to focus on what is important: the journey itself.
Rollink – smart luggage for on the go! With our Flex folding technology, we make traveling easier than ever."
Max Wagner
Founder of Rollink Germany